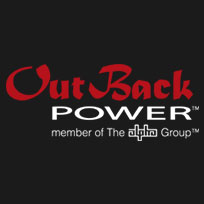 UltraTec represents,  Outback Power Inc from USA covering East and Central Africa. Known for the first and only sealed true pure sine wave inverter/chargers, Outback Power systems make what are probably the most rugged inverter/chargers that produce Ultra clean power that is pure sine wave. The Modular design ensures it grows with your need without making then previous step redundant. Put 10 inverters together to provide a massive 30,000 Watt inverter charger system. The Outback has the high Surge capability, Intelligent Battery Charging to ensure longer life, extremely quiet and fully automatic. The only system with the "WOW" factor to impress your competition and neighbors. www.outbackpower.com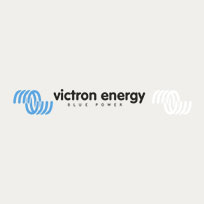 UltraTec represents Vvictron Energy from Holland with over 30years experience, Victron Energy enjoys an unrivalled reputation for technical innovation, reliability and quality. It is a world leader in supply of self supporting electric power. Our Products have been designed to meet the most demanding situations faced by diversity of applications. Our products include pure sine wave Inverters, Inverter/Chargers, Battery Chargers, Dc/Dc Converters, Transfer Switches, Batteries and complete network solutions. www.victronenergy.com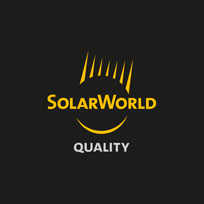 UltraTec represents SolarWorld Industries, which is one of the world's leading PV systems companies. UltraTec supplies PV systems for a wide range of applications including water pumping, telecommunications and lighting. Systems include Solar Crystalline Modules, Charge regulators, Deep Cycle Batteries, inverters etc www.solarworld.de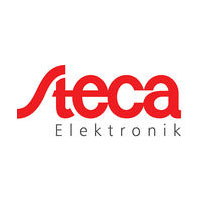 UltraTec the leader in renewable energy represents Steca Elektronik of Germany who produces very high professional quality Balance of system accessories for PV systems. Coupled with industry's best product and logistics support makes Steca the most powerful partner in the industry. These include Charge Controllers, Inverters, and CFL lighting products. Steca's policy of innovative product development makes it's a force to be reckoned with on both Small Solar systems and highly professional Telecoms and Broadcast systems. www.stecasolar.com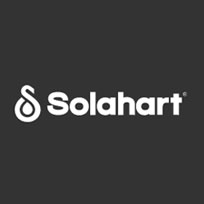 UltraTec represents Solahart Australia Industries of Australia, the makers of the world's most popular solar water heating system. The range includes the low cost direct water heating system, the Hot Top and the even more efficient Solahart J series. These units are available in 150, 180 and 300 litre capacities. These systems are in use in hotels, lodges, hospitals, dispensaries as well as private residences. They have helped to significantly reduce energy bills for these facilities. www.solahart.com.au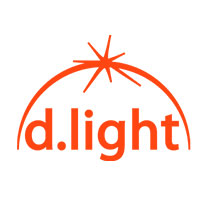 UltraTec represents  d.light which is an international consumer products company using renewable energy to serve people without access to reliable electricity. d.light design and bring to the market innovative affordable , high quality Solar based products to the rural population. Our mission is to enable households without reliable electricity to attain the same quality of life as those with electricity. We will begin by replacing every kerosene lantern with clean, safe and bright light. UltraTec is proud to be part of this mission.www.delightdesign.com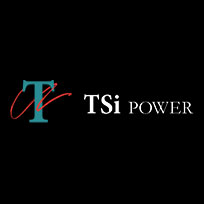 UltraTec represents, TSi Power's Corporation from USA with many years of experience, TSI engineer and manufacture power protection products for wireless, telecom, security and industrial applications. TSI is the leader in the Solid State Power Stabilizers and lead the market in the Telecoms sector. Their Capabilities have proven themselves in applications around the world including difficult African Conditions over the past decade. MTN is one of their largest users around Africa.www.tsipower.com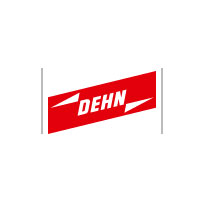 UltraTec represents, DEHN world leader in high quality Lightning Surge Arresters Systems. These are standard fit in many Telecoms and Broadcast installations. The Portfolio consists of High Voltage and Low Voltage Protection Systems, Safety Equipment and Expertise. The combined experience of UltraTec, SurgeTek and Dehn makes us an unrivalled partner in this niche area that is so important.www.dehn.dewww.surgetek.co.za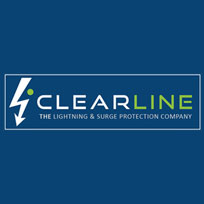 Uganda is known to be one of the areas of the world with the highest incidence of lightning strikes. UltraTec in collaboration with Clearline Protection Services Pty of South Africa offer a wide range of products for lightning and surge protection. In stock is equipment for protection of data lines, call centre equipment (PABX), office and household electronics, telephone/fax lines, RF and GSM installations. UltraTec has a solution to any type of lightning and surge protection problem. www.clearline.co.za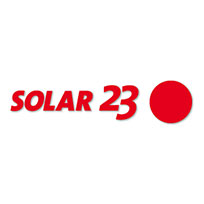 UltraTec represents SOLAR23 based out of Germany and is a respected system integrator with a particular focus in Africa and Europe. With large PV (Grid connect and off Grid) installations under their belt, Solar 23 bring a wealth of experience to our partnership. Solar 23 has a dedicated and practical approach to solution spanning Water Pumping, Wind Power, Solar Water Heating, Village Power, Solar Home Systems, Telecom Power Solution, make them very valuable partners to our customers.www.solar23.com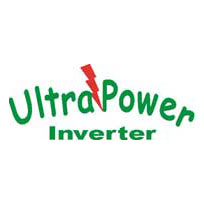 UltraTec represents Ultra Power Inverter who provide Super, wide range of Battery storage systems covering High Temperature series, Long Life Series, Deep Cycle Series and Standard series. All of Sealed construction with no maintenance required. The UltraPower batteries offer exceptional deep discharge recovery and charge acceptance, even after deep or prolonged discharge.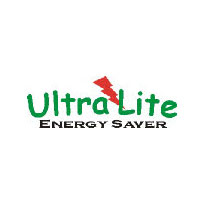 UltraTec has established the New Technology Ultra Lite Saving as a Major Brand of very high Endurance products of Extreme quality covering various Lighting Systems. The range is very wide and Includes AC and DC – Energy Saving CFL Lights (using the SMT – Surface Mount Technology), and high quality high efficiency LED lighting. This Superb range is already well accepted by the Biggest outlets and Operators. The list of customers and applications are growing by the day. The best Value product on the Market.
UltraTec represents, Powerware Brand of Stabilizers of India. Our automatic voltage regulators are distortion less, servo controlled stabilizers up to 2500KW. They are customized to meet your specific power conditioning requirements. They are available in Telecoms Grade Indoor, Outdoor, single and multiphase versions. With or without isolation transformers. Air cooled or dust protected oil cooled sealed versions with remotable console. We manufacture HT and well as LV power equipment. We are an ISO9000 certified company dedicated to manufacturing innovatively designed power solutions in a multi dimensional power conditioning and Efficient Energy Management. We are a growing supplier in the Telecoms sector.
UltraTec represents Germany's Exide Technology group's professional Battery Storage Systems. Major users are the Telecoms and the Transport Sectors. These systems are of extreme endurance type and highly popular in Generator Cycling and renewable energy applications. www.exide.com